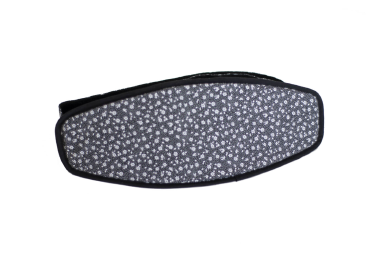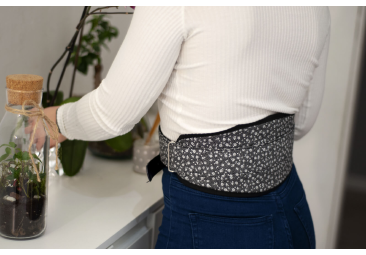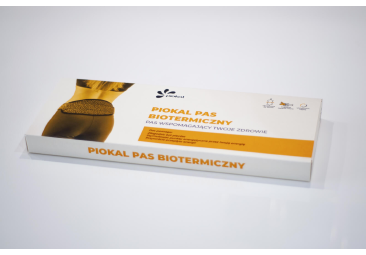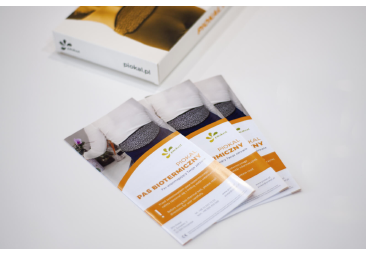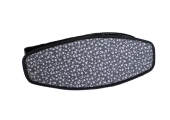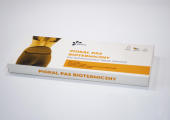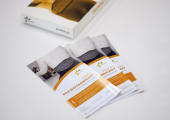 How to use the product
Put the braces on the lumbar spine. Put them on cotton clothing. Maximum circumference of the product is 110 cm.

Application
The PIOKAL Biothermal Braces are made of material used to manufacture PIOKAL biothermal footbeds, which are a medical device.
They retain biologically useful energy of the body and direct it back to ailing body organs, thereby supporting their normal functioning.
Using local energy of the body, they warm up its given part and relax muscle tension.

Recommendations
The braces are reusable.
They can be used for several hours per day depending on how you feel.
The PIOKAL Biothermal Braces should be put on cotton clothing.
The PIOKAL Biothermal Braces should be used only by one person because of personal hygiene.
To clean the PIOKAL Biothermal Braces, you should gently rub the material in warm water with some washing agent.
Do not machine wash or dry at high temperatures.

When not to use the product
During immunosuppressive treatment
During radiotherapy of cancer
Before surgery
If you suffer from kidney stones and cholelithiasis (microcirculation should not be improved in these conditions).

Note!
After mechanical damage the PIOKAL Biothermal Braces stop working.